Wednesday Web Recap: 2011, Week 1
A new year! Welcome to 2011 everyone, I hope it's the best year you've ever had! Here's hoping we get some awesome web recaps as well. 😉
8-Bit Art With Legos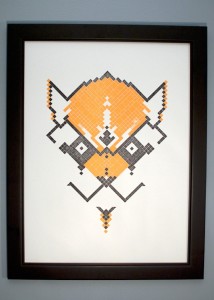 This is really, really cool for all us geeks out there.
http://www.fastcodesign.com/1662957/wanted-letterpress-made-of-legos-creates-…
Fan Celebration… Or Oscar Win?
This is an epic fan celebration from a Boston Celtics game… or is it someone who just heard they'd won an Oscar? Your call, but it's awesome either way.
http://www.bing.com/videos/watch/video/greatest-fan-celebration-ever/1jrtw3hx…
The Voice of The Homeless
Check this guy out… He's a homeless guy in Columbus, Ohio with… well… just watch the video.
Your Online Life… After Your Life
When you die what happens to your online life? This is a really long article but a great read when you have the time to do so: http://www.nytimes.com/2011/01/09/magazine/09Immortality-t.html/?_r=1&adxnnl=1&src=mtwt&twt=mnytimes&adxnnlx=1294243242-WeFXq52r4u5EPULO0dWgRw